Riding Lessons for you and training sessions for your horse helps make a win-win combination.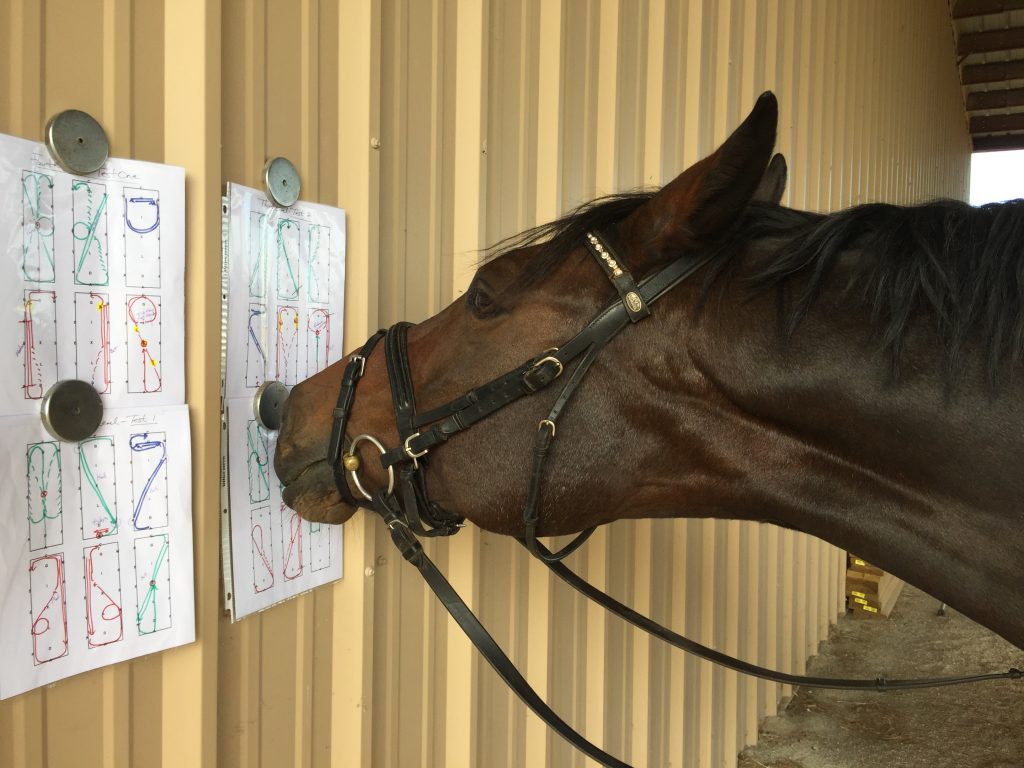 Reatta Studying Her Dressage Test
What people are saying about Gail  . . .
"Instructor Gail Matheus is so knowledgeable about all things horse. Gail, thank you very much for your patience,  kindness and your ability to help and challenge us in our quest to overcome the goblins inside our minds. You are amazing!"
"Gail is an expert at not allowing me to get ahead of myself and I do love that because I'm very good at making things way too complicated!!!"
"Gail is a very constructive, enthusiastic, talented person."
"Gail is an instructor with impressive skills."
        "Because of Gail's patience, the depth of her expertise, and ability to balance both my horse's training and nutritional needs with my own, phenomenal, positive progress in horsemanship has occurred. As I prepare for my first recognized horse how, I know I am ready, willing, and able to take my riding expertise and my horse to the next level."
---
Programs and Packages for Gail:
Training with Board Packages:
Partial Training Package – $1,100/month  ~ includes 12 lessons or   training sessions per month and  board at Stonegate.
Full Training Package I – $1,250/month ~ includes 16 lessons or training sessions per month and board  at Stonegate.

Full Training Package II

– $1,350/month ~ includes 20 lessons or  training sessions per month and board at  Stonegate.
---
Clinics and Off-Site Lessons:
Rates range from $50 to $80 per horse per session, depending upon travel distance and the number of horses/riders.
---
Customized Lesson Programs:
Trailer-In Lessons 

– $50 / 45 minute lesson
Contact Gail to customize a program to fit your individual budget and riding goals.

Thea Gilbert working through cavaletti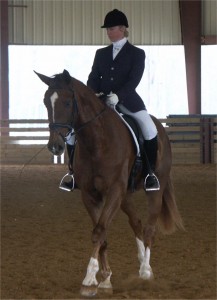 March Magic – North Carolina